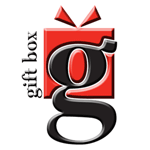 Logo, Letterhead & Envelope, Business Card, Brochure, Mailout Post Cards, Invitation, Flier, Book Cover, Posters, Billboard, Annual Report, Newsletter, Packaging, Menus, Banner & Outdoor Signs, Textile Design (Fabric Design), T-Shirt (Design and Screen Printing Services)
PHOTOGRAPHY: Product Photography, Portraits, Events. Also you may purchase high resolution 300 dpi Stock-Photos and Vector-Images directly, NO annual membership required.
VIDEO: Presentations (Corporate Presentations and Personal-Memorable Moments) in DVD format. VHS to DVD conversions, Camcorder to DVD conversions.
Clean, "less is more", aesthetic design is what we offer you. Every design is unique- we use no pre-designed layout pages. Visitors will know who you are- what you and your business stands for. Clutter-free pages, with audio and video streams, shopping carts and web gallery if needed.

RetroTech Design is our brand mainly for steampunk-retrotech style jewelry, t-shirts, and accessories.
Please visit our STORE, enjoy viewing our constantly changing one-of-a-kind jewelry pieces and other accessories. Please let us know about your shopping experience with us.